Who We Are
Come see who we are and what we are all about here at Landtech Landscaping. We will work directly with you to create a beautiful landscape for your residential and commercial properties!
Meet the Team
Serving the greater seacoast area, Landtech Landscaping is a family-owned business based in Dover, NH. We specialize in four-season outdoor landscaping maintenance for residential and commercial properties. We also offer hardscape installation for homes and businesses.
Landtech was founded in 2011 with a pickup truck and a lawnmower. In the years since, we have dramatically increased our service offerings to include full landscape design, installation, and maintenance services. Our company would not be possible without the help of some great team members, and we invite you to learn more about us below!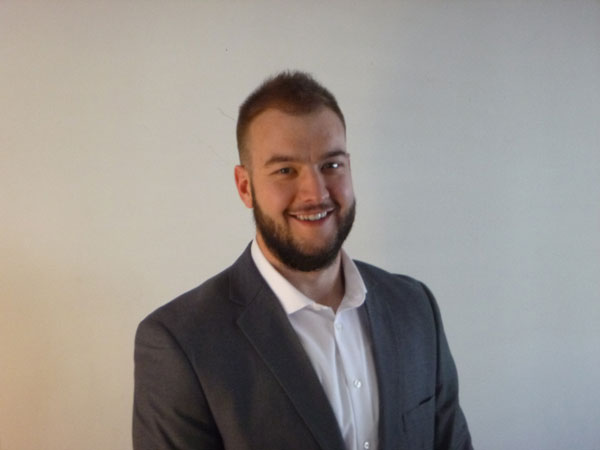 Adam Laferriere,
President
Adam got his start in the landscaping industry as a way to pay for his education while attending the University of New Hampshire. After graduating with his B.A. in Finance and Economics, he left the landscape industry for a position with a financial service firm. It didn't take long for him to realize his true passion for the green industry.
At Landtech, Adam is responsible for client development, project estimation, and Landscape design. In his free time, he enjoys woodworking and spending time in the New Hampshire Lakes Region.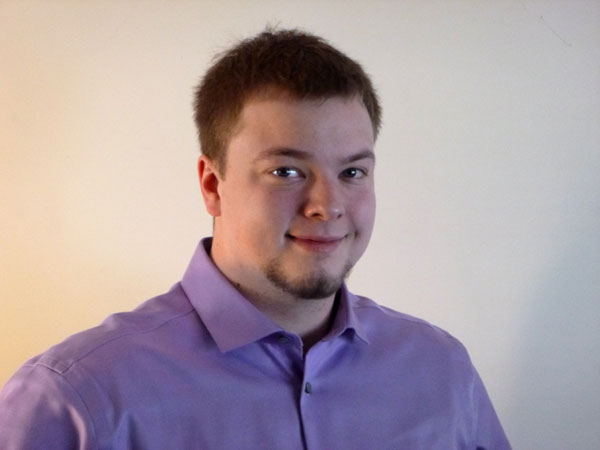 Nick Laferriere,
Operations Manager
Initially, Nick began landscaping as a way to pay the bills and develop a sense of financial security. After a few seasons of working for Landtech, Nick realized that landscaping was not just a summer job, it was a career choice. Nick views his work ethic and quality of services rendered as a direct reflection of his character, and values. It is for this reason that he takes tremendous pride in his ever-developing passion for Landscaping.
At Landtech Nick is responsible for managing the maintenance division. In his free time he enjoys sports, and the beauty of the great outdoors. Jake Davis,
Planting Manager
Jake joined Landtech in the summer of 2014 and has worked with the company to build its planting services ever since. Jake has extensive experience in both residential and commercial planting projects drawing from his over 15 years of landscape service.
As a University of New Hampshire Thompson School Graduate, Jake is able to put his Horticulture Technology degree to use on a daily basis with Landtech. When he's not designing a planting layout, or rejuvenating our clients planting beds Jake spends his free time, hiking and enjoying the great outdoors with his pups.
What Our Customers Say About Us
Adam came out to give us an estimate on mulching and mowing. Estimate came back quick. Guys were actually super friendly, went the extra mile to make our place look great. Super happy with the end result.
– Jake Flanders
I do not often write reviews but will make an exception for them. I have used Landtech for four years now for snow removal and yard clean ups. Accurate, consistent, and strong customer service from Jake, Nick, and Adam. As a landlord, they always take care of plowing and salting my driveway and walkway so my tenants can enter and egress their units easily and safely. You get what you pay for and they have secured my business for years to come.
– Aaron Van de Car
This is a LONG overdue review considering we have had our new pathway from our driveway to our front door for a little over a year now! As soon as my husband realized there was no way he could dig the hole we needed in two hours like he claimed he could… Adam showed up with an excavator and made quick work of it. He was very professional, easy and great to work with. He made sure we had all of the right materials and placed every brick meticulously. He spent a lot of time making sure the pathway would be completely level and have a gradual slope to our driveway. All in all we love our pathway and I have no doubts it will last a long time. We would absolutely hire Adam again!
-Liz Morganelli
My experience with Landtech Landscaping was perfect from start to finish. Adam worked with me first to understand my needs for a hardscape project, then recommend a design, and eventually modify it until I was completely happy with moving forward. He quickly responds to inquiries and is honest about timeline. I had to wait a few months from bid to install but he started right when he told me he would. His cost "estimate" was exactly the same as my final payment except for a small add on that I requested. His team of installers, Kevin and Ian, were friendly and professional and very hard workers. Most importantly, the gray paver walkway to my front door looks like it was an original design to the home that belonged there all along. I can't picture my front yard without it now. I recommend this team without reservation and hope to work with them again in the future.
-Julie Barnet
How Can We Help You?
Find out how you can get a landscape that supports your goals and a team of experts focused on you.