Patio Design & Installation
 Design a space for entertainment or relaxation.
Patios as Unique as You
Your home or business could use a special space for entertaining guests or giving your customers and clients someplace nice to relax in. Warm weather and a cool breeze offers you a wonderful opportunity to enhance your outdoor space, in your own vision. Your patio connects you to your landscape. Look out over your well manicured lawn, gaze over the river, keep an eye on your children or pets, or liven up the evening outdoors.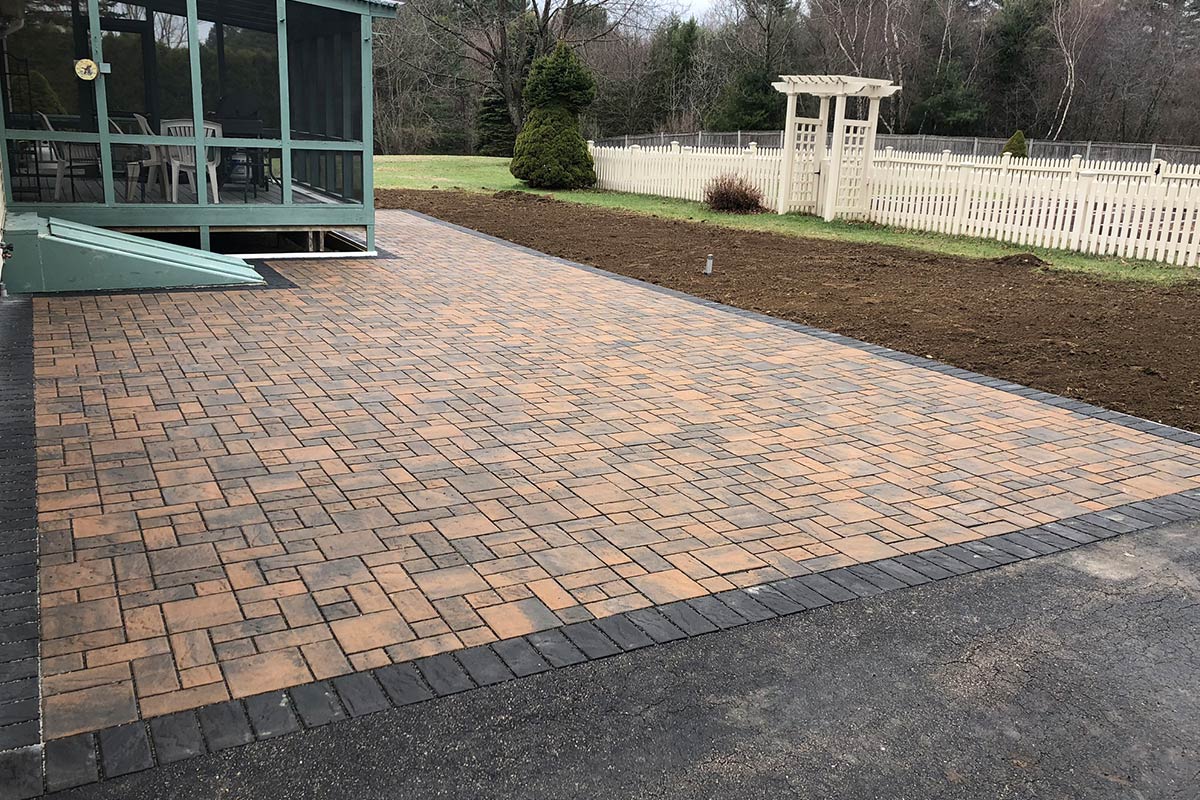 Professional Patio Design & Installation Services
Landtech professionally designs and installs your patio. Your unique vision and our team of experts work wonders as a collective effort. Stop imagining an outdoor space that is all your own and start living it. We are fully equipped, licensed, and insured to build your dream patio. Dreaming of a larger idea? We can connect your patio to your outdoor kitchen or firepit so you can continue to live your life to its fullest outdoors.
Your Home Will Thank You
You aren't the only one dreaming big! Patios are a great way to enhance the outside of your home, offering curb appeal. Enhancements made to the outside of your home like patios, walkways & outdoor kitchens give buyers something to drool over. Remember, we aren't placing a slab of concrete to the outside of your home, we are creating a space for you to thrive in.
Talk with us about your ideas and your outdoor projects. Looking to accomplish the addition of a hardscape to your landscape? You'll feel confident in our company's approach.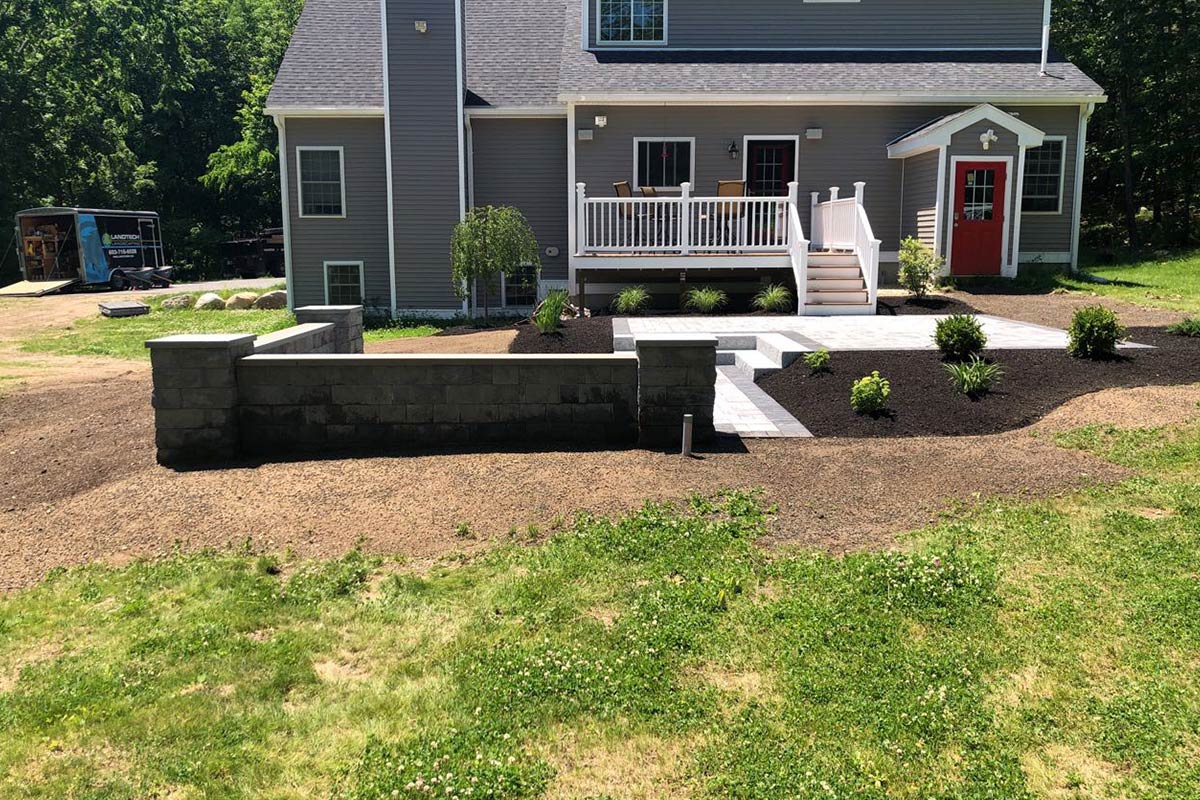 We Also Offer Walkways Design & Installation Services
Walkways are a must for any homeowner looking to boost curb appeal. Find out more on how Landtech does walkways right.
How Can We Help You?
Find out how you can get a landscape that supports your goals and a team of experts focused on you.