Ice Removal
Ice removal services for your property. Make your driveways, roadways, parking lots and more safe again.
Ice Removal for Your Property or Business
As beautiful as snowy New England Winters are, they come with a lot of possible damage to your landscapes and properties. Ice forms from snow melting and temperatures dropping. This can become a hazard if not cleaned and removed properly. Let us professionally remove any snow and ice from your commercial properties.
Removing snow after a Nor'Easter is only half the battle. Ice accumulation is a big hazard and a dangerous issue if left to build up and not handled correctly. Through application of salt and ice melt, Landtech works to keep your property free from ice long after the storm is done. We take air and surface temperature readings during application to determine the best product and method to control ice buildup. We make sure that after the snow storm, we assess each person's individual snow and ice build-up on their commercial properties to make sure we provide the most efficient and effective ice removal possible. Your employees, clients, and businesses safety is the most important thing to us!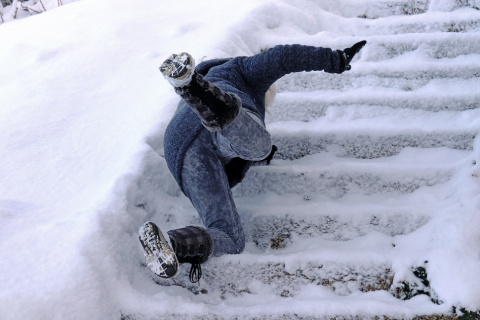 Safety First!
We know that your property has unique needs. From the size of the parking lots and driveways, to the accessibility of the sidewalks and roadways, we make sure our Landtech team is prepared to take on any snow and ice situation you may experience at your commercial residence.
We have varying and specialized sized equipment to make sure that every corner of your properties and landscapes are free from hazardous and damaging snow and ice. Our team is ready to properly and effectively eliminate ice buildup, making your property safe again.

Salting May Not Be Enough
Companies and businesses have enough to deal with than trying to maintain their properties from the effects of winter. Snow and ice are hard and exhausting enough to deal with at home, let alone your offices. You should have clean and safe travel and access to your buildings and offices. Let us professionally plow, salt aid ice melt your road and walkways for you. It will provide you with a peace of mind knowing that your spaces will be regularly maintained all winter long.
Talk with us about how you are managing snow and ice at your property.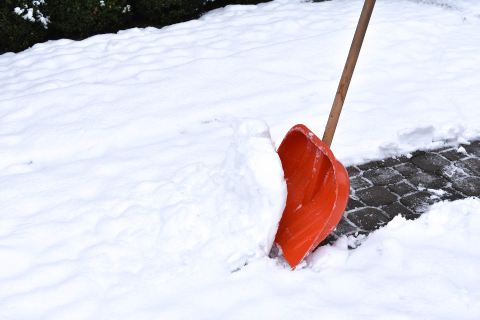 We Also Offer Snow Removal
Remove snow and worry from winter storms. Find out more and get on our schedule today!
How Can We Help You?
Find out how you can get a landscape that supports your goals and a team of experts focused on you.