Commercial Snow Plowing
New England weather can pile on the snow and ice.
Snow Plowing in New England
New England winter weather can bring mountains of snow to homes, businesses and roads. Let us come in and clear these spaces for you. Professional plowing means you'll be back in business or on the roads in no time at all.

Professional plow work is essential to getting your businesses and roadways reopened. Wet heavy snow will have harmful effects if left for too long, and if not taken care of properly. Depending on the temperature, snow can freeze and become ice and hard to deal with. This is a danger to you, your buildings and parking lots. Let us come in and plow away the snow and ice this winter.
Commercial Snow Plowing
We specialize in commercial snow plowing. This means that after a "Nor'Easter," we will arrive to clear your driveways, parking lots, sidewalks, and business walk ups. Your business doors will be able to open on time. We know that being able to stay working throughout the seemingly endless New England Winter is your goal, and our goal and job is to make that happen for you.
Imagine a peace of mind this winter as the winter storms begin to roll in. Watch the snow fall from the sky and take a deep, easy breath. You know we are on our way to you for your snow plowing needs. Learn how to get onto our schedule today!

Combat Snow Fall this Winter
We use specialized equipment to make sure that we are doing the job efficiently. We work to clear giant, commercial parking lots and small apartment walkways. This does not require the same equipment, but it does require the same skills, and training to know how to manage different sized and shaped spaces.
Our snow plowing team is trained to combat the snow so you don't have to lift a finger on cold winter days. We can schedule times to come in after storms that are best for you so you can get back to regular life as soon as possible.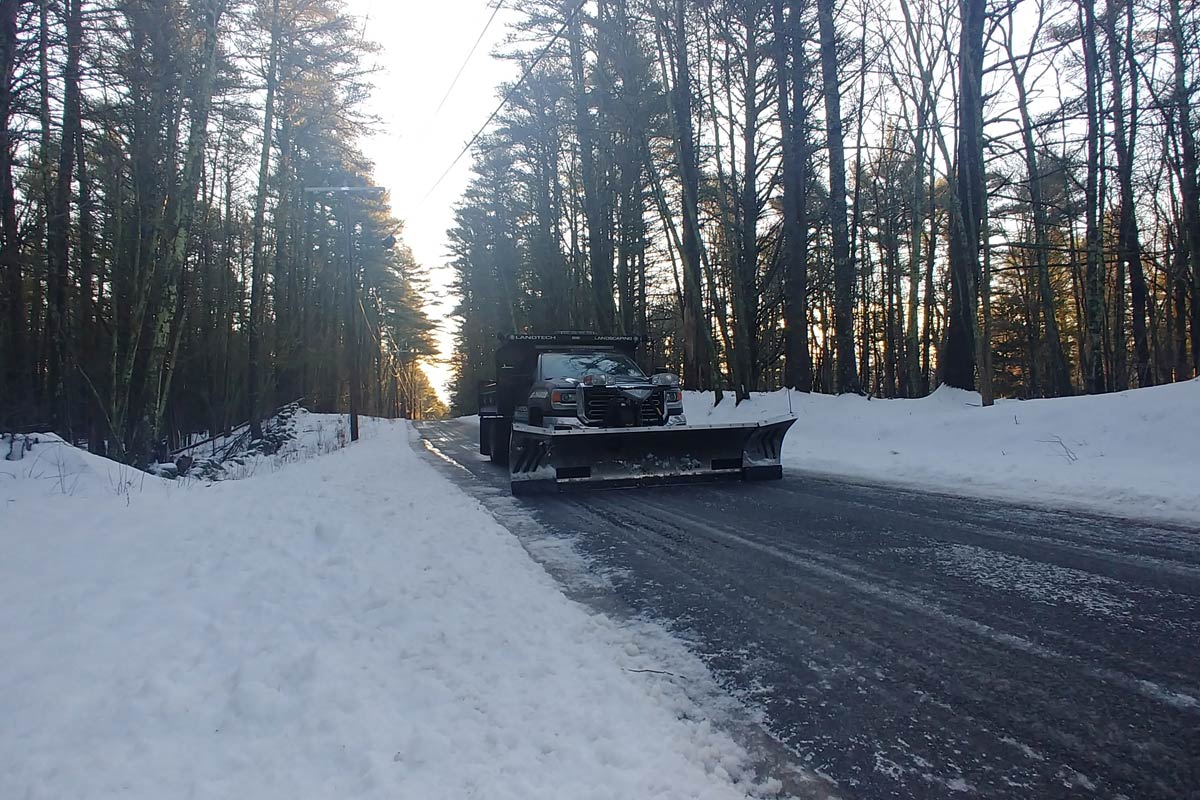 We Also Offer Commercial Snow Removal Services
Removing snow is our expertise. Keep your business opening on time, and your clients and customers happy this winter. Find out more information
How Can We Help You?
Find out how you can get a landscape that supports your goals and a team of experts focused on you.