Outdoor Kitchen Design & Installation
You can be a chef at home, and outdoors! Impress your friends, family & neighbors with an in-style outdoor kitchen
Outdoor Kitchens Built for You
Dreaming of an impressive outdoor kitchen that you may want to keep all to yourself? Who doesn't enjoy entertaining outdoors under a summer night sky? Compliment your home and your outdoor living space with something you can enjoy by yourself or with friends and family. Are you the chef of the household or want your household chef to cook up something special for you? We want to talk to you!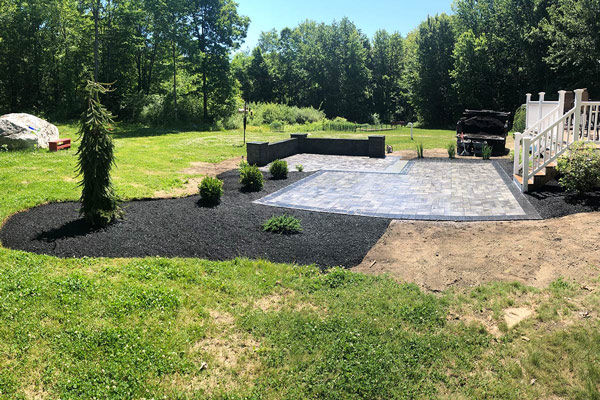 Outdoor Kitchens are Trending
We love trends and we love to see what our clients are dreaming about every day. If you've been thinking of spending evenings outdoors or watching TV chefs roast peppers and grill fresh bites in their outdoor kitchens, it's time to start talking about getting one of your own. That can happen with Landtech. Our company is ready to work with you in designing a living space you can become the head chef in! We will professionally design, build, and install an outdoor kitchen that is all your own. All you have to do, is let us know you have an outdoor project in mind!
Landtech Makes Your Dream Outdoor Kitchen a Reality
It's a lot of work to implement your dreams. Often, we hear our clients talk about what they want to see happen in their space but don't quite know how to take the first step. We know how to take the first steps and implement them safely. After all, you are quite literally playing with fire! Landtech is fully trained, licensed and insured to install your kitchen in your outdoor space.
We are ready to talk with you about your new kitchen. Let us know how we can best help you get your vision
We Also Offer Outdoor Firepit Design & Installation Services
A beautiful fire pit turns any night into an amazing one. Find out more!
How Can We Help You?
Find out how you can get a landscape that supports your goals and a team of experts focused on you.