Outdoor Fire Pit Design & Installation
Spend more nights outdoors with a beautiful new fire pit.
Enjoy Your Outdoor Space with a Fire Pit
A uniquely designed fire pit makes any outdoor space more vibrant and versatile. Enjoy cooler nights near warmth and spend summer ones toasting marshmallows. Open a bottle of wine and relax as your fire pit keeps you toasty warm. Entertaining guests, friends, and family becomes a more comfortable experience, especially when your get together runs long into the night.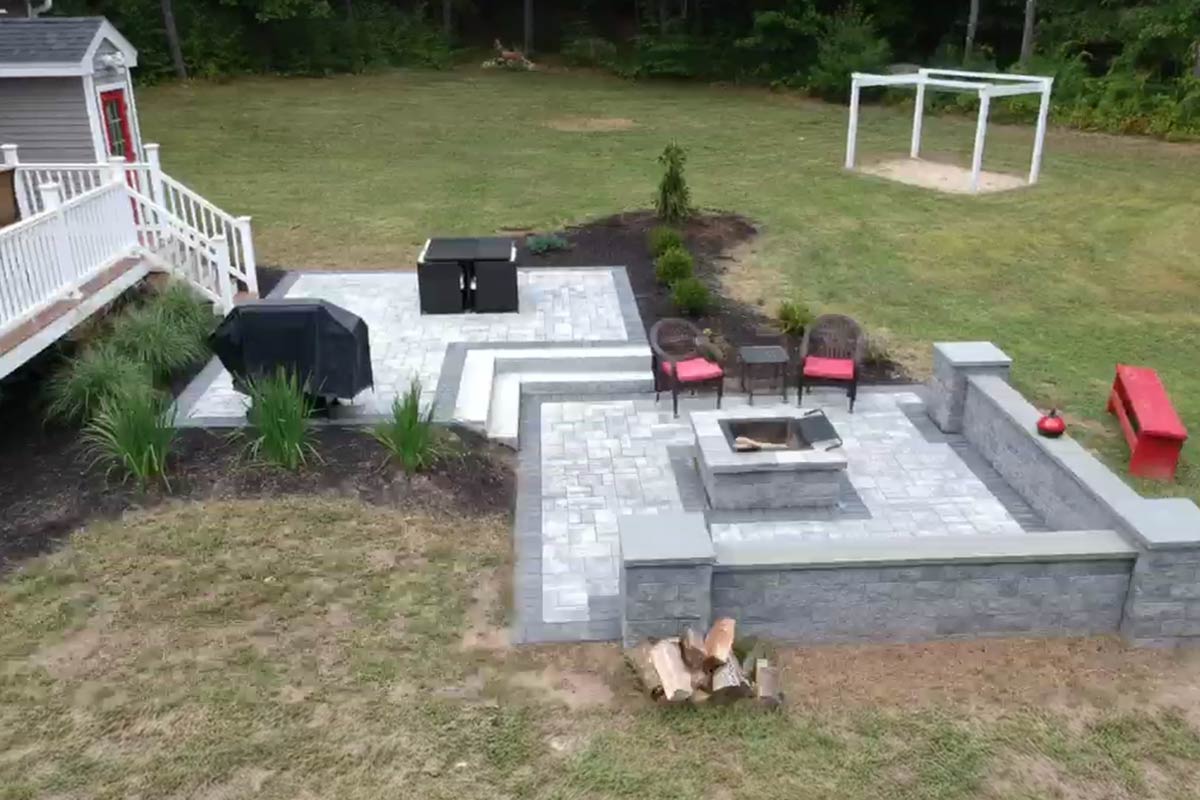 Crafting Your Fire Pit
Professionally placed and beautifully crafted, your fire pit will entice your guests and enhance the look of your home. The look of your outdoor space is as unique as your are. Landtech will ensure your fire pit meets fire code and regulations, is designed to meet your needs, and is built to last.
We will work with you to find the right space for your new hardscape and determine the correct size for your needs. Our team is licensed and insured to build and install your brand new fire pit. Soon, you'll be spending more time out in the fresh air!
Your Outdoor Space Your Way
Adding a fire pit gives flare to your backyard. Inspire your guests to chat around the fire while you serve up delicious cocktails. Boost your home's curb appeal with an addition to your patio. Your vision can become a reality when you begin to take the first steps. Create an outdoor space that's all your own!
Enhancing your home starts with your ideas. Let us know about your ideas and design thoughts. We will work with you to create your outdoor space in your vision. Get in touch with us today
We Also Offer Outdoor Kitchen Design & Installation Services
An outdoor kitchen built for a chef! Are you the chef of your home or know the head chef of your household? We want to chat with you!
How Can We Help You?
Find out how you can get a landscape that supports your goals and a team of experts focused on you.