Lawn Mowing
There's nothing like the smell of freshly mowed grass, expecially if you have Landtech arrive to take care of your property!
Why Should Landtech Landscaping Professionally Manage Your Lawn?
We offer mowing services on a schedule that will work for your grass. We can come as needed as well for touch-ups, and as much work as you need done.
Your lawn will be left in the best condition possible. It will be mowed, cleaned, trimmed and left looking amazing, no matter the season or type of cleanup.
We will make sure that you are completely satisfied with your end result and experience with us.
We have designed our services to be affordable and customizable to each client and their property, whether residential or commercial. We can make weekly visits to maintain your lawn, or come in as needed.
Reach out to us! Ask us questions and let us know what services we can provide for you!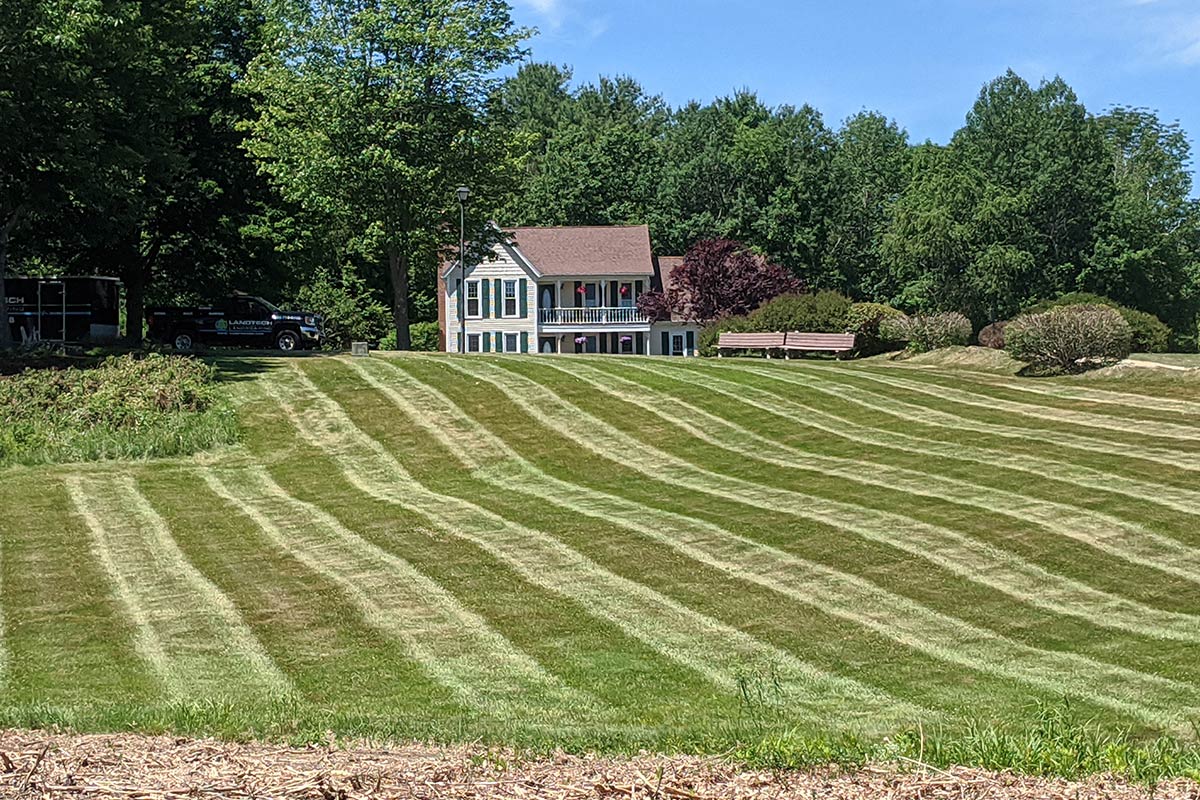 Hire a Professional
When warmer weather finally arrives, your yard's plants will start to grow with a mind of their own. From wild weeds, to over and under-grown patches of grass, maintaining your lawn can seem like a never-ending cycle. Hiring a professional to come in and take care of your lawn for you will allow you to enjoy your lawn in your free time, and not have to maintain it.
Your Lawn Will Thrive
Once spring is here, people feel like they have to start up the lawn mowers, and immediately start trying to clean-up the winter debris that is all over their property. This initial seasonal clean-up transition is essential to setting the growth patterns for the year to come. Having us professionals come in and do it will make sure that we set up your landscape, gardens, lawns and more to grow successfully, and as you want them to, for the following seasons. We will provide you with the highest quality and professional service that will be done with the safest and most effective tools and equipment in the business.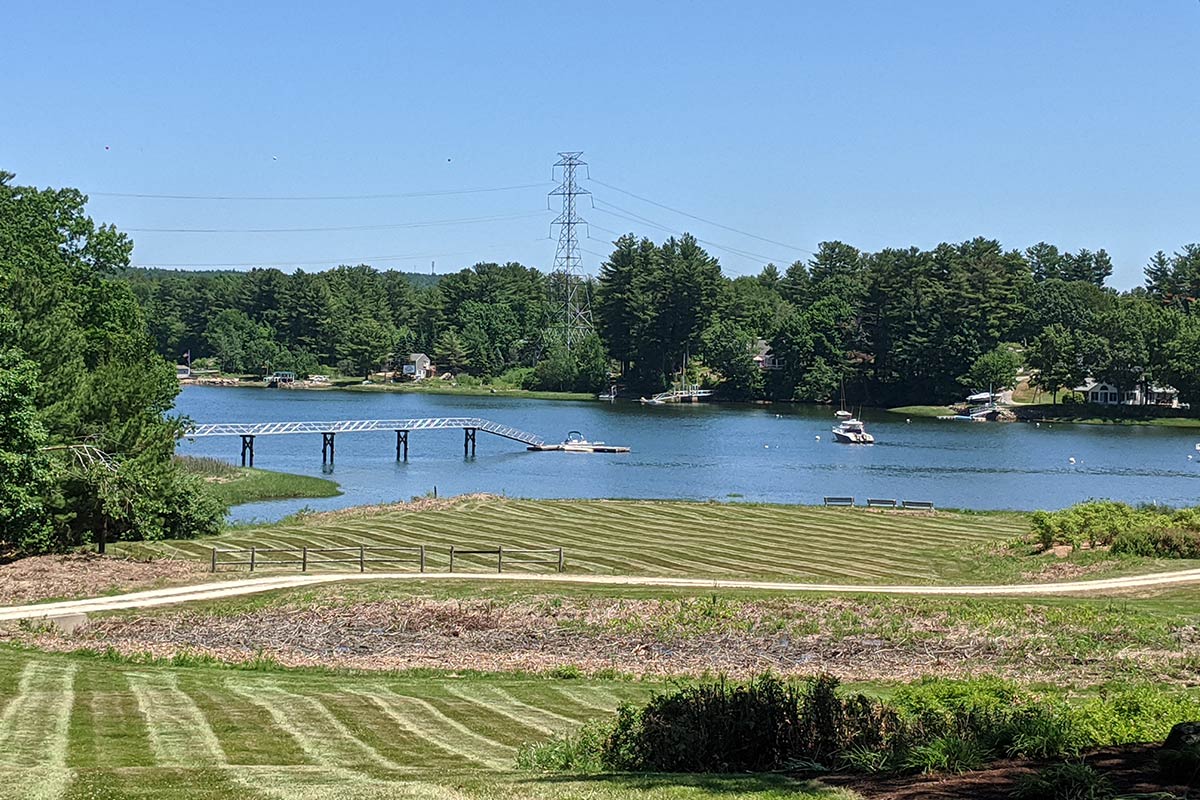 We offer weekly visits to keep your property well kept and looking its best. At Landtech, our services include spot weeding, bed edge shaping, hard surface blowing, property mowing and more!
We Also Offer Mulching Services
We also offer mulching services to make your lawn stand out. Give your property a boost and help your plants thrive.
How Can We Help You?
Find out how you can get a landscape that supports your goals and a team of experts focused on you.